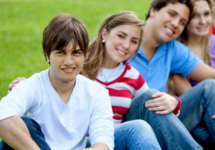 Virtual Classes, through December 11th, 2021, with Whole Children of Hadley, MA. For teens and young adults with disabilities in Western Massachusetts.
Self-Advocacy is a class for developing the skills needed to speak up and to have self-determination.
 * A choice of specific topics  and the discussions that take place are usually participant-led and staff-facilitated.
* This will be a place to explore how to best speak for yourself and be responsible for your life, as well as the challenges you may face.
Fees apply, registration is required to www.wholechildren.org/class-schedule/  or contact maggie.rice@pathlightgroup.org or 413-585-8010.