Online, through October 12th, with THRIVE Advocacy of Marlborough, MA. For Teens and Young Adults with Developmental and Intellectual Disabilities.
* Why is healthy eating important? What is a healthy diet? What do you think happens when you feed your body the proper foods?
* Explore these questions and more.
* Learn to eat healthy without the need to stop eating what you like.
* Choose foods to plan and prepare healthy meals and improve your lifestyle.
To register or for more information visit www.icanthrive.org/event/healthy-food-choices/all/?eType=EmailBlastContent&eId=db3f89f4-0f52-4a2e-b7bb-9c45679da65b  or contact malvarado@icanthrive.org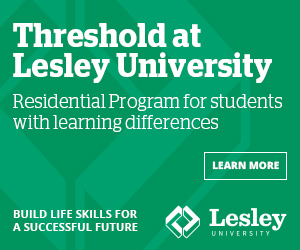 * About Thrive – ​Thrive empowers children and adults with developmental disabilities to lead rich, active and self-directed lives.