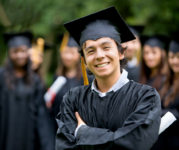 Webinar October 14th, 2021, with the Tyngsborough, MA, Public Schools. Basic Rights: Transition Planning is a workshop for parents of youth in special education ages 14 – 22 transitioning out of school. The presenter will be a representative from the Federation for Children with Special Needs. The information will provide:
why transition planning is important
services that could be included
who is eligible
student and parent roles in transition planning
role of student's vision
how to prepare for a transition planning meeting
age of majority
anticipated graduation date
procedural due process rights for resolving disputes.
For more information visit the Federation for Children with special needs events calendar https://fcsn.org/news/#calendar or contact Kristin LaRose klarose@fcsn.org or workshops@fcsn.org.