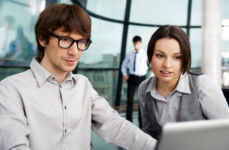 Virtual Event discussing the My Turn, Inc. Employment Plus Program in Leominster, October 28th, 2021, with the Parent Professional Advocacy League.  PPAL's Social Support Group is a confidential support group for families raising a child/youth ages 12 and under that is challenging, and you are feeling isolated. Meet other parents and caregivers who understand the struggles and victories of raising exceptional and challenging kids.
* October 28th topic- My Turn, Inc. Learn about this Employment Plus Program.
SPEAKER: Nicole Conroy, Site Manager of My Turn, Inc. Employment Plus Program located in Leominster.
* My Turn provides young people (age 16-24) with education and career development free of charge.
From My Turn, Inc. Employment Plus Program "About" Page
MY TURN operates an academic and employment training programs for young people aged 14 to 24 in high schools and communities across New Hampshire and North Central Massachusetts. Each program is unique and designed to meet the needs of the community it serves but all programs are built upon:
A comprehensive and effective workforce development model that combines classroom learning with hands-on activities and real world experiences;
A holistic approach to service provision with emphasis on community collaboration to generate the most opportunity for our participants;
A focus on outcomes that drives all activities from recruitment to follow-up to help our participants achieve their goals while documenting all achievements and challenges.