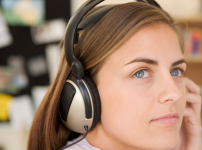 Online, October 1st, 2021. This Virtual Job Fair is for People who are Visually Impaired,  and will be hosted by the Massachusetts' Commission for the Blind (MCB).  The Massachusetts Commission for the Blind works to increase the percentage of individuals with a disability in the workforce.
* Their aim is to connect individuals who are looking to enter or re-enter the workforce with available opportunities and employer partners throughout the Commonwealth. Individuals will meet with employers to network and discuss open positions.
* Are you ready to hire? Are you ready to work? 
* To register or for more information visit www.mass.gov/orgs/massachusetts-commission-for-the-blind/events and scroll down to the event. Or Email Carol.Cullins@mass.gov for more information.
* If you would like to request an ADA accommodation, please contact MCB ADA Coordinator Kamilia Drogosz at 617-279-3332 or kamilia.drogosz@mass.gov.