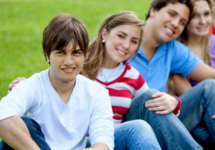 Online, October 23rd, 2020, with the Autism Alliance in Framingham, MA. A new social support group that is designed to meet the needs of individuals 18+ with an Autism/Asperger profile. Hosted by The Autism Alliance / Advocates, this group offers participants a safe and supportive place to share common experiences and concerns, while receiving comfort, encouragement and advice. 
Tentative Program Schedule
11am – 12 noon: Activities designed to facilitate conversation while engaging in creative recreation.
12 noon – 12:30 pm: Lunch break 
12:30 pm-1:00 pm: Movie and/ or book chat.
For more information visit https://www.autismalliance.org/events/new-without-limits-social-support-program-adults-18-asperger-profile   or contact the Autism Alliances' Adult Autism Specialist, (508) 652-9900 AutismAlliance@Advocates.org