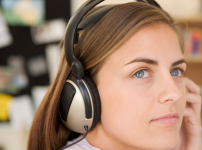 Virtual Course, July 23rd – August 20th, 2020, with the Carroll Center in Newton, MA. For Students in grades 9 through 12 with little to no job experience. Do you want to work? Are you unsure where to start or how to apply?
* Teen Job Readiness is a 5-session remote series designed for teens seeking work that will walk you through the process of how to find and manage your first job.
* Class will be a combination of lecture and discussion. Budgeting and money management will be included. Students will gain skills in workplace readiness and self-advocacy.
Session 1: Student introductions; considering and preparing to find a job; what does work mean to me.
Session 2: Self-advocacy, presenting yourself, interview skills and requesting accommodations: Discussion and role-playing with guest speaker.
Session 3: Conquering and Traveling in the Community; review of types of transportation available to you, planning and learning routes, traveling in challenging weather, importance of reliability in maintaining employment.
Session 4: Find and completing job applications; how to submit a job application online or through email.
Session 5: Managing your work money, filling out work forms; understanding SSI and other benefits and how they are affected by work.
Sessions will include guest speakers on accommodations and disclosure, benefits, HR staff from retail, finance, and healthcare industries; and successfully employed persons who are blind.
* REQUIREMENTS: Technology needed to use the Zoom platform including camera and microphone. Students will receive instruction in use of Zoom and a check of their independent access skills in a required prep session held the week before the course begins.
* For more information visit https://carroll.org/virtual-youth-summer-programs or contact (617) 969-6200, extension 216, toll free at (800) 852-3131 or by email at kathy.felt@carroll.org.