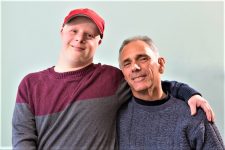 Lynn, July 18th, 2018. This  parent support event is a Coffee and Conversation. Family to Family – Familia mas Familia. Developmental Disability in the family? Find out more about the Triple P Positive Parenting Program, offered free to area families.
Hosted by Bridgewell, which provides disability support through community housing, day programs, outpatient treatment, recovery services, education and employment training
To RSVP or for more information visit www.facebook.com/events/174850489826078/  or contact Judith Doherty at jdoherty@bridgewell.org or 339-883-1761.