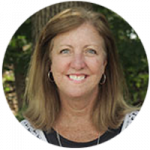 Needham High School, February 3rd, 2018. This workshop is part of the Needham High School Parent Conference "A 'Braver, Stronger, Happier Child – Giving your teen the tools to take on their world with optimism and positivity." This learning disability workshop will feature Paula Cocce, M.Ed., Learning Specialist (PAL), Curry College. She will focus on helping students prepare for the college search process by attending a workshop that explores the issues facing students with learning disabilities:
Receive practical, hands-on suggestions you can share with students whom you are guiding through this complicated process.
Learn about documentation expectations, legal requirements, and the range of admissions processes confronting students.
Develop your repertoire of skills in understanding learning disabilities to help your students find the "right fit" for their post-secondary experience.
For more information visit www.nhsparentconference.org .
Other workshops at the conference include:
* Coping with Social Anxiety – Tanya Cherkerzian, LICSW, Psychotherapist, Director at Colony Care Behavioral Health.
* Diversity 2.0: Step out of your Comfort Zone – Becoming an Agent of Inclusiveness. Gretchen Cook-Anderson, Director of Diversity Recruiting & Advising at study abroad nonprofit IES Abroad.
* Keys to Success for Parents of Juniors & Seniors – Principal, Aaron Sicote and Asst Principal Keith Ford. Topics will include a discussion of junior year, some of the key assignments, the real and perceived stress, and how students mature and manage throughout. Senior year topics will talk about the students shifting their lens from high school academics to post-secondary endeavors, practicing (and failing at times) at being an adult, and 'senioritis'.
* Sexuality – Parents will be able to identify; outside influences related to sex/sexuality; "teachable moments" for talking with kids about sex/sexuality; a message about sex/sexuality to share with their child(ren). Miranda Courant-Morgan, M.S., LABA, BCBA. Manager of Parent Education, Planned Parenthood League of Massachusetts.
* Making High School Count for parents of Freshmen & Sophomores – Principal, Aaron Sicote and Asst Principal Keith Ford. With post-secondary planning always on the horizon, the presentation and question and answer session will focus on how to coach your son or daughter through these formative and boundary testing years to meet with success.
* Raising Resilient Teens – Dr. Juliana Chen, Child and Adolescent Psychiatry, Newton Wellesley Hospital and Tai Katzenstein, Ph.D. Director, Parents Program, Newton Wellesley Hospital, Staff Psychologist.
* Out of the Mouths of Seniors/Alum: Panel Discussion – Facilitated by Dr Kathy Pinkham, Director of Health and Physical Education, Needham. High/Lows, Academic, Extra Curricular, Social/Emo, Alternative Pathways.
* Self Esteem and Social Media – Katy Colthart, Acting Director, MSW, LICSW, Needham Youth Services. Self-image, false narratives, sexting, peer pressure, match-up apps/sites etc.
* Your teen's Lens on Substance Use; Where you Fit In* – Catherine Delano, LCSW, MPH, Program Director Drug Free Communities, Town of Needham.