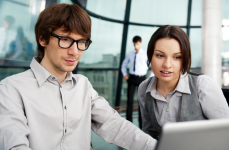 Advocates Main Office, Framingham, October 26th, 2017. The current number of young adults Turning 22 eligible for Department of Developmental Services (DDS) is growing. Many of those are identified as needing community based residential services. "The Road Forward: DDS and Chapter 688 Transitional Services for Massachusetts Families" will share information about T22 transitional services, how state dollars are allocated and the process to access these supports.
Presented by: DDS MetroWest Area Office
For more information or to RSVP please contact Pam McKillop, Family Coordinator, (774) 279-7467
FamilyServices@Advocates.org
* This event is part of the A Full Life Ahead workshop series offered by Massachusetts Families Organizing for Change (MFOFC) for parents and guardians of young adults with a disability. The series focuses on transition, employment, housing, friendships and other topics that will lead to interdependent, full lives. Advocates is proud to partner with MFOFC to offer workshops in the Metro Boston/MetroWest region.