When:
2021-04-22T00:00:00-04:00
2021-04-23T00:00:00-04:00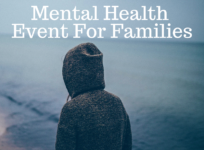 Webinar, April 22, 2021, 6:00 p.m., with the Parent Professional Advocacy League of Massachusetts. PPal Parent Network Socials are a place where you can find and share resources, be a part of informative workshops and brainstorm solutions to support your journey in raising a child with mental health needs.
* Family Network Social Parents of Transition Age Youth (P-TAY) welcomes Joyce Miner of the Massachusetts Behavioral Health Partnership
* Are you looking for help understanding what services are available to assist with your child's mental health concerns?
* If yes, then you may find this webinar beneficial to your family.
* Providers are welcome to attend.
* Free for Parent and Caregivers.
ZOOM AND RSVP https://zoom.us/j/99976478858    Meeting ID: 999 7647 8858 +1 646-558-8656
OR RSVP to Ann parentsupportgroup@ppal.net or 508-767 -9725.