When:
2018-12-06T00:00:00-05:00
2018-12-07T00:00:00-05:00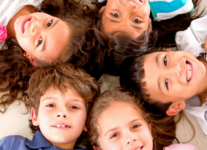 Monarch School in Rochester, New Hampshire. The Wellness Fair will be focused on the needs of individuals with disabilities and their families. Our goal is to bring together community resources and organizations that promote wellness as it relates to recreation and physical activity, social-emotional well-being, and medical / clinical care.
RSVP by December 4, 2018 bingy visit www.monarchschoolne.org/community/educational-events/  or contact Amanda Martineau, Director of Community Engagement, amartineau@monarchschoolne.org or 603-332-2848.