When:
2020-06-17T00:00:00-04:00
2020-06-18T00:00:00-04:00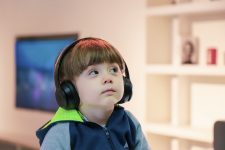 June 17th, 2020, with Exceptional Lives of Boston, MA. Free. Part of the Exceptional Lives Kitchen Conversations How Do I Help My Child Stay On Track From Home? webinar series for parents and caregivers, which will describe how providers can support your child (and you) even through a computer screen.
* Hear from professionals about their approach and expectations and get your questions answered.
About the Speaker and Topic – Cindy Harrison is a speech language pathologist practicing in Ottawa, Canada. Cindy's area of clinical focus is the assessment and intervention for children/youth and young adults with autism spectrum disorder and developmental disabilities.
* Cindy is also senior faculty with Profectum, a not for profit training institute that specializes in training clinicians in DIR/Floortime.
All webinars are Wednesdays from 2-2:30 EDT/1-1:30 CDT.
Each session will be 15-20 minutes of presentation and 10 minutes for Q&A.
Join a few sessions or all 4.
To register or for more information visit  www.exceptionallives.org/webinars or call/text 1-844-354-1212, or email info@exceptionallives.org