When:
2021-02-08T00:00:00-05:00
2021-02-09T00:00:00-05:00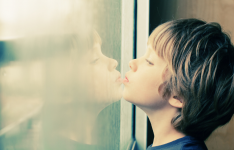 Webinar February 8th, 2021, 11 a.m., with the Parent Professional Advocacy League. Free for Parent and Caregivers. If you have been looking for guidance understanding the IEP, or the IEP process and how you can use your knowledge to best benefit your child and their educational needs, this training is geared for you.
*  Open to providers as well as parents. PPal requests that providers bring along a parent that you are supporting or may know that can benefit from this training.
*  Mental health challenges can be accommodated through the IEP process. These workshops will walk you through how you can use the process to advocate for your child to get the help they need while learning remotely or in-person.
* Gain resources, tips and strategies that you can use during upcoming IEP meetings.
* These workshops will explore the IEP in depth, the terminology used during the process and what input and impact you can have in determining how the accommodations can be offered to improve the educational experience for your child.
Registration is required to the PPAL Parent Support Team, 508-767-9725, or parentsupportgroup@ppal.net. Please provide your full name, best email to correspond with you, the town where you reside and what you hope to learn from this series.
PPal will try to incorporate your needs into the training as much as possible.