When:
2021-02-05T00:00:00-05:00
2021-02-06T00:00:00-05:00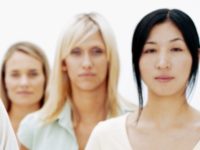 Webinar, February 5th, 2021, with the Federation for Children with Special Needs of Massachusetts. If you are interested in supporting students in your community, consider volunteering to become a Special Education Surrogate Parent (SESP) for a student in state care that requires special education supports and whose parents are unknown or unavailable.
* These children depend on SESPs to protect their legal right to a free and appropriate education.
* SESPs serve as appointed decision makers that have the legal authority of a parent or legal guardian to attend and participate in special education team meetings, approve or reject Individual Education Plans (IEPs) and if necessary, file complaints or appeals. On average, the time commitment is only 30-40 hours a year.
* The Recruitment, Training and Support Center (RTSC) hosts these free Orientation Trainings throughout Massachusetts,  where you will learn about the role of an SESP, how traumatic experiences can impact learning and how to incorporate the appropriate supports into the IEP.
Registration is required to https://fcsn.org/rtsc/orientations/ or contact Ivone Rego, irego@fcsn.org, 617-399-8342 – be sure to your contact number.