When:
September 24, 2020
all-day
2020-09-24T00:00:00-04:00
2020-09-25T00:00:00-04:00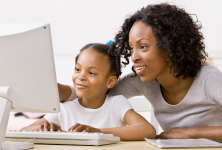 Zoom Meeting Presentation, September 24th, 2020, 7:00 P.M., with the Boston Special Education Parent Advisory Council.  Hear from Dr. Nadine Gabb, PhD, associate professor of Pediatrics at Boston Children's Hospital / Harvard Medical School, and Tara Correa, a Special Education Teacher at Boston Public School and certified in the Wilson Reading System.
* Discussion will cover developmental and other  reading and other reading difficulties.
* Interpretation services are available upon request 7 days in advance.
For more information visit  http://bostonspedpac.org/2020/09/spedpac-meeting-sept-24-dyslexia-reading-comprehension/   or contact Lisa Connor, BPS Parent Support Coordinator at lconnor2@bostonpublicschools.org or 617-828-5690. Or contact email@bostonspedpac.org / SpEd PAC voicemail: 617-297-7335.
* Please submit questions in advance to email@bostonspedpac.org.