When:
November 10, 2018
all-day
2018-11-10T00:00:00-05:00
2018-11-11T00:00:00-05:00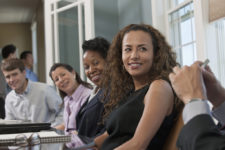 Bridgewater, November 10th, 2018. A Voice at the Table:Understanding & Improving Your Child's IEP is designed by parents for parents. Includes We're Special Needs Parents, Too, with Jon Cash, Assistant Professor of Special Education, and Melissa Winchell, Assistant Professor of Secondary Education, Bridgewater State University. Workshops include:
Disability Rights are Human Rights: Special Education as a Civil Rights Movement.
Asking Effective Questions: Making Progress on Every Page.
Collaborating Effectively: How to Create a Student-Centered IEP Team.
Assuming Competence: Raising Expectations for Our Students, Cultivating Networks of Support for Ourselves.
Fees apply, register to https://secure.touchnet.com/C20026_ustores/web/store_main.jsp?STOREID=31&SINGLESTORE=true or 508.531.1000.