When:
January 7, 2021 – January 28, 2021
all-day
2021-01-07T00:00:00-05:00
2021-01-29T00:00:00-05:00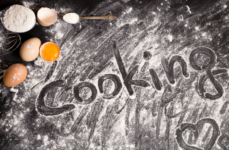 Webinars January 7th – 28th, 2021, 6:30 p.m., with Yachad of New England / Boston. Learn about nutrition, food safety and different ways to make cooking easy and fun. This is a public event open to all Yachad members from New England and all other regions.
* Series led by an experienced social worker, and aims to develop qualities of self reliance, resilience and personal growth.
* There will be a rotation of Life Skills and Cooking Hacks every other week, showcasing  easy and fun ways to cook fun meals that are healthy with safe kitchen practices.
* Topics and life hacks include:
creating healthy & tasty meals
express yourself in words and actions
kitchen life hacks
maintaining healthy relationships
conflict resolution
amazing tips & tricks
Zoom Etiquette
Setting personal goals
Phone and internet communication skill building
Taking responsibility for personal belongings
Learning to appreciate everything we have, and more
For Zoom Link and RSVP info Contact Shifrah Marcus at marcuss@ou.org
* New England Yachad supports life opportunities of individuals with disabilities of all ages, ensuring their participation in the full spectrum of Jewish life. Yachad members participate in social and recreational activities each month.