When:
August 15, 2020 – August 16, 2020
all-day
2020-08-15T00:00:00-04:00
2020-08-17T00:00:00-04:00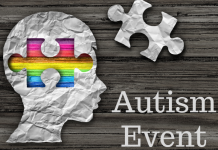 Virtual Conference, August 15th & 16th, 2020, with the Asperger / Autism Network of New England. Students in Distress: School-Based Anxiety from Professional, Parent & Student Perspectives, is for parents of children and teens on the spectrum and professionals.
This will be a live-streamed conference.
Agenda:
Rethinking Behavioral Interventions – Jessica Minehan, M.Ed, BCBA.
Fostering Effective Anxiety Management Practices Through Special Education Home-School Collaboration
Elise Wulff, M.Ed.
Anxiety at School: One Family's Story of Teamwork and Transparency, Lynne Mitchell, MSW, LICSW & Jason Mitchell.
*Conference Agenda is subject to change.  Please check with host for further details.
Fees apply, registration is required to www.aane.org/event/aanes-summer-2020-education-conference-2/ or contact Please contact Stephanie Birkdale prior to registering at stephanie.birkdale@aane.org, or 617-393-3824 ext. 232.
* Scholarships are available for those in need.