When:
February 3, 2021 – April 7, 2021
all-day
2021-02-03T00:00:00-05:00
2021-04-08T00:00:00-04:00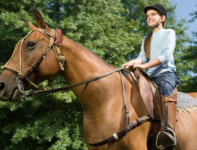 Virtual Classes, February 7th – April 11th, 2021, with Horse SenseAbility of Sherborn, MA. Horse SenseAbility is a program of Wildstar Equine-Assisted Activities and Therapy, Inc., a 501(c)3 non-profit.
* For ages 5 to adult.
* This program will feature the host's  herd of equines as well as their other animals.
For more information visit https://docs.google.com/forms/d/e/1FAIpQLSe5nioyJt_vukivMY_YAod-xbdwdT_uk1C174fS39V_blAaOg/viewform or contact 617-504-5299  or pk@HorseSenseAbility.org or visit www.HorseSenseAbility.org.