When:
2019-02-05T00:00:00-05:00
2019-02-06T00:00:00-05:00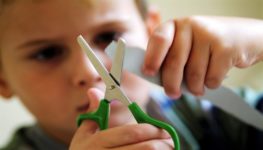 Danvers, February 5th, 2018. Free. Sometimes motivating our children or students can be downright hard. As we get caught up in the frustration, bargaining, and battles, we often forget to think about the reasons why a child is lacking the drive. We mistakenly see the lack of motivation as a choice, rather than being the result of other underlying challenges. This workshop will explore "motivation" as a product of self-regulation, particularly emphasizing the role of executive function and the impact of stress and anxiety on learning. We will discuss the importance of understanding and supporting these skills for the purpose of increasing motivation and outcomes in students.
Topics covered will include:
• What is executive function and how is it related to attention and emotions?
• What is the difference between stress and anxiety, and what do they look like?
• How does self-regulation impact learning?
• How do you support motivation in children?
* RSVPs required to www.facebook.com/events/805500859811188/?active_tab=about or contact (781) 590-3030 or info@commlearn.com