When:
2019-08-27T00:00:00-04:00
2019-08-28T00:00:00-04:00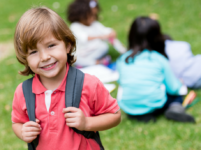 Brockton MA, August 27th, 2019. Turning Three Essentials explains the differences between early intervention and special education, the transition planning conference, the special education procedures including referral, evaluation, the Team meeting, eligibility determination, services, goals, placement, response options and parent's procedural due process rights for resolving disputes.
Pwen esansyèl lè timoun vin gen twa an   Eksplike diferans ki genyen ant entèvansyon bonè [early intervention (EI)] ak edikasyon espesyal, conferens pou plan tranzisyon, pwosesis edikasyon espesyal yo ak referans, evalyasyon, reyinyon ak ekip la, kijan yon moun kalifye, sevis, objektif pou timoun lan, plasman, repons ou capab bay, e dwa fanmi genyen dapre lwa si w pa dako ak rezilta a.
For more information visit the Federation for Children with Special Needs Schedule of Workshops page https://fcsn.org/ptic/workshops/schedule or contact (800) 331-0688  info@fcsn.org.