When:
2020-10-23T00:00:00-04:00
2020-10-24T00:00:00-04:00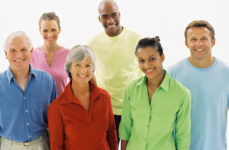 Virtual Conference, October 23, 2020, with the Riverside Trauma Center of Needham, MA. This 10th Annual Riverside Trauma Center Conference will examine trauma-informed and culturally responsive approaches to serve the human service workforce from the perspective of the organization.
* Speakers and panelists will help imagine steps to creating more compassionate, supportive and trauma informed organizations that create a deeper and healthier environment for building resilience to thrive in daily work.
* Caregivers of all aspects of the workforce will learn from the  speakers how to promote growth in our most valuable resource, the people doing the provision of care, so that they can bring hope and trauma informed care to their work.
* Continuing Education Credits applicable.
Learning Objectives:
Describe how shared and collaborative leadership practices support trauma-informed workplaces.
Define Persistent Toxic Stress Environments™.
Describe why Community Activated Medicine™ is trauma-informed for both workers and people served.
Name 3 different settings where trauma-informed cultures have been adopted.
Discuss cultural competence and humility as necessary components for developing a trauma-informed work environment.
Name ways to address two common barriers in developing a trauma-informed work place.
Describe the overlap and differences between trauma-informed care and trauma-focused treatment
To register or for more information visit www.eventbrite.com/e/10th-annual-riverside-trauma-center-conference-tickets-122145204595  or contact Jenny Huynh at jhuynh@riversidecc.org  
Keynote Presentations
"The Children's Fire for Trauma-Informed Organizations". Lea Denny's keynote address will focus on her organization's, Healing Intergenerational Roots, work with indigenous populations in the Midwest. She will talk about indigenous principles of Children's Fire, and Community Activated Medicine as foundational to the work with the population served and to the organizational structure itself. This presentation will highlight Lea's research on toxic stress in indigenous people and the use of a Neuromuscular Therapeutic Framework (NMT) to facilitate healing with a culturally informed perspective. She will teach this as a perspective that could be used in non-indigenous populations because they are social justice and neurobiology informed.
Creating Safe and Supportive Environments: Moving Beyond Asking "What happened to you?"
Joanna Bridger will discuss ways of working towards safe and supportive or trauma-informed work environments and some of the experiences Riverside Trauma Center has had in working with organizations to move towards more safe and supportive organizational cultures, including many of the common barriers programs face to doing this work and some lessons learned.
Panel Presentation – Panelists represent human service workers from education, public health, mental health and the LGBTQIA+ community. They will talk about the ways that their organizations approach trauma-informed care for those served and those doing the work. Panelists represent a broad range of experience with developing trauma-informed organizations.