When:
2021-02-04T00:00:00-05:00
2021-02-05T00:00:00-05:00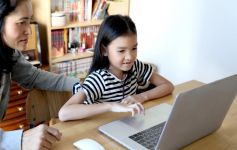 Virtual Support Group, Winter 2021, the first Thursday of each month, 5:30 p.m., with the the Parent Professional Advocacy League in Massachusetts –  Free. In collaboration with the Massachusetts Child Psychiatry and UMass. This is a new program for the central mass area for siblings. Caregivers may also join in. Held on the 1st Thursday of each month.
* Sibling needs often-times go undetected/unaddressed due to the demands families experience with navigating the needs of the child with the mental health/behavioral needs.
* Siblings are eligible if they are between the ages of 6-18 and have a sibling with mental health or behavioral needs.
This is a stressful time for families. Siblings might be subjected to physical and verbal aggression from brothers/sisters with mental health or behavioral needs. Siblings can be deeply affected and may be at risk for developing depression & anxiety.
1. Do siblings and parents have separate Zoom sessions? Yes
2. Can parents/caregivers attend even if siblings do not attend? Yes
About the Support Group. Over Zoom, siblings meet other children and teens who know what it's like to have a brother or sister with mental health issues.
* Siblings have a chance to talk and feel better.
* The Zoom session is facilitated by doctors in the psychiatry dept at UMass Medical School.
What about parents? First time participants join a Zoom session led by a trained parent mentor.
* They learn about the sibling experience, the importance of supporting siblings, and strategies to support siblings.
* Returning participants join a different Zoom session led by the program social worker, to address ongoing family challenges that impact siblings.
Registration is required to call (857) 523-1145 or email emily.rubin@umassmed.edu. After signing an online consent form, you will receive an email with instructions to log into Zoom.