When:
2021-03-11T00:00:00-05:00
2021-03-12T00:00:00-05:00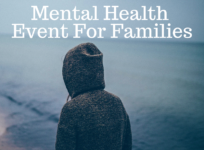 Webinar, March 11, 2021, 6:00 p.m., with the Parent Professional Advocacy League of Massachusetts. PPal Parent Network Socials are a place where you can find and share resources, be a part of informative workshops and brainstorm solutions to support your journey in raising a child with mental health needs.
* Are you feeling more anxious than usual?
* Struggling to do everyday tasks?
* Experiencing emotional mood swings?
* Learn more about how stress affects us and how we can cope with it during the pandemic,
including free resources.
* Providers are welcome to attend.
* Free for Parent and Caregivers.
ZOOM AND RSVP Info https://zoom.us/j/98798978222 / Meeting ID: 987 9897 8222
+1 646-558-8656
OR RSVP to Ann parentsupportgroup@ppal.net or 508-767 -9725.