When:
2018-03-21T00:00:00-04:00
2018-03-22T00:00:00-04:00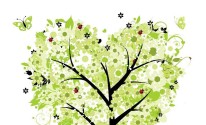 Log Cabin, Holyoke, March 21st, 2018. A training and educational event dedicated to the memory of Stephanie Moulton who spent her life in the service of others. A honor to the dedication of all direct care workers and focus on working together to create and sustain environments that respect and foster the dignity, safety and well-being of all people.
* The program for this symposium is designed to present information, resources and an environment of healing for everyone throughout the mental health community.
* The Stephanie Moulton Symposium is sponsored by the Massachusetts Department of Mental Health with special thanks to the Massachusetts Association for Mental Health.
* Target Audience: DMH and Provider Staff, people who receive services, and other stakeholders.
For accommodations such as ASL interpreters, visual aids or any other questions, contact Kathleen Hammerstrom at costaffdev@massmail.state.ma.us by March 1, 2018.
Or for more information visit http://events.r20.constantcontact.com/register/event?oeidk=a07eeqp1l0z5cd79eb1&llr=rue4mocab
About the Conference:
* Keynote Panel – Warmth and Hospitality as Risk Modulators: Toward Building a Moral Community, Christopher Gordon, MD, Medical Director and Senior Vice President of Clinical Services, Advocates, Inc., Amy Morgan, Director of Behavioral Health Residential Services Division, Advocates, Inc.
Keith Scott, Vice President of Peer Support and Self-Advocacy, Advocates, Inc.
 Supported Decision Making: Highlights & Challenges -An overview of Supported Decision Making (also sometimes referred to as 'Shared Decision Making') including: Why this approach is essential at all levels of care; Core components; and Potential challenges in implementation.
Presenter: Sera Davidow, Director Western Mass Recovery Learning Community (RLC)
Andrea Stone, MD Medical Director, DMH Western MA Area
The Impact of Motivational Interviewing -A brief overview of how Motivational Interviewing can be used to help individuals think differently about themselves and ultimately consider what might be gained through change. Presenters: Michael Crossman, Residential Supervisor, DMH Corrigan Mental Health Center Robert Jope, LMHC Director of Risk Management, DMH Southeast Area
Understanding and Addressing Risk in Programs of Assertive Community Treatment (PACT). Attendees will be introduced to the kinds risk encountered in outreach services. Various tools for addressing risk on both an individual and structural level will be reviewed. Presenters: Ryan E. Bates, Dual Diagnosis Clinician, Metro North PACT, Eliot Community Human Services, Lee S. Bulgin, MD Outpatient Psychiatrist, PACT Team, Eliot Community Human Services, Kayla Borja Frost, LMHC Metro North PACT Team Leader, Eliot Community Human Services, Elizabeth F. Sundquist, LMHC, Director of PACT Services/Mobile Respite, Eliot Community Human Services
Self-compassion as a Tool for Engagement and Prevention of Escalation. Participants will learn how their own perceptions of individuals and situations impacts outcomes. Explore the role of the brain in interpreting and responding to behaviors and develop strategies for using self-compassion to increase our ability to care for ourselves and others in times of stress.  Presenter: Charity Bell, MPA, Director of Learning and Development, DMH Northeast Area
 Presentation of Stephanie Moulton Memorial Award – Kim Flynn, Mother, Award Recipient.
2:00 Plenary Address – Self-Care: Renewing the Joy, Donna White, RN, PhD, CNS, CADAC