When:
September 9, 2019 – November 4, 2019
all-day
2019-09-09T00:00:00-04:00
2019-11-05T00:00:00-05:00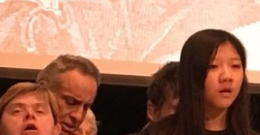 Lexington, September 9th -November 4th, 2019. The Special Needs Arts Sing Along Chorus and Sing Along Singer programs brings together individuals with developmental and intellectual disabilities to learn about singing and music at weekly rehearsals, as well as socialize and make friends. The choruses perform at several concerts each year as well as at community outreach events.
* Programs are held in partnership with the Town of Lexington at the Lexington Community Center. For more information visit www.snaparts.org/snap-program-registration  or 781-325-8025, snapartsoffice@gmail.com.