When:
September 18, 2019
all-day
2019-09-18T00:00:00-04:00
2019-09-19T00:00:00-04:00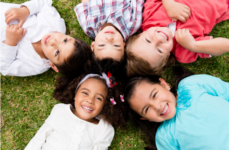 Randolph Intergenerational Community Center, September 18th, 2019. Free. The Education Takes a Village Special Education Resource Fair, hosted by Autism Sprinter, will have representatives from a wide variety of special needs programs, organizations and services for all ages with special needs in Massachusetts. Discover:
* After School Programs
* Creative Arts   *  Sports & Fitness
* Social & Recreation  *  Therapeutic Services
* Disability Resources *  Transition & Life Skills
and more.
For more information visit https://www.eventbrite.com/e/education-takes-a-village-special-education-resource-fair-tickets-60436762985?fbclid=IwAR0SP4Bg0dur8BGDC28crOBOf83eJX29DCGBIY7O8W4m5TOkrK6sL6q3hik or contact autismsprinter@gmail.com or call (617) 475-0344.