When:
2018-11-08T00:00:00-05:00
2018-11-09T00:00:00-05:00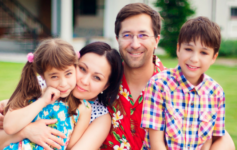 Laliberte Elementary School in Raynham, November 8th, 2018, 6 – 8 p.m. The Bridgewater-Raynham Special Education Parents Advisory Council (BR-SEPAC) Family Special Education Night provides parents/ guardians with a information from 30+ organizations that offer services to children with special needs.
* Local representatives from CCBC, FCSN, ARC, etc. provide parents with support and guidance.
* While parents are gathering information, children will be supervised and active in sports activities, art projects, and eating healthy snacks.
* There will be a raffle to benefit the BR-SEPAC with prizes such as: Kneadful Massage, Skyzone, Altitude, Upside Down Escape, local sporting events, police car/fire truck ride to school, etc. Exhibitors include
Balance4Kids Yoga, Behavioral Connections, Bridge Center
Brockton ARC, Brockton Mobile Crisis
CARS, CCBC, Changing Waves, Children Making Strides, CPDC
DDS, FCSN/MA Family Voices
Heart in Ar, Independence Associates
JRI, Just Claying Around
Let's Talk, MA Rehab Commission, Middleboro Challenger League
NAMI Bristol County, New Generation Equestrian Services
PIN, Pride, Revolution Performing Arts
South Bay Community Services, Southshore Therapies, Sunshine Farm Sanctuary
Topps Soccer, Triumph
Confirm you are attending to www.facebook.com/groups/brsepac/ or e-mail: kwaskiel@hotmail.com to confirm you are attending.