When:
2020-12-02T00:00:00-05:00
2020-12-03T00:00:00-05:00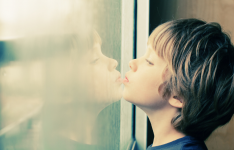 Webinar, December 2nd, 2020, with the Parent Support Network of Rhode Island. A four-module part series. PSNRI is offering an introduction Social Emotional Learning Parent Workshops
* The first will introduce Social and emotional learning as a process through which children and adults effectively acquire and apply the knowledge, attitudes and skills necessary to: understand and manage emotions; achieve positive goals; feel and show empathy for others; establish and maintain positive relationships; and make responsible decisions.
* Beyond this introduction workshop – participants continue to learn more skills to practice SEL with children in a 4 part learning series.
1st Module: Intro to SEL – Nov 12, 2020 12:00 PM
2nd Module: Self Awareness – Nov 19, 2020 12:00 PM
3rd Module: Social Awareness and Relationship skills – Dec 2, 2020 12:00 PM
4rth Module: Responsible Decision Making – Dec 9, 2020 12:00 PM
To register or for more information visit www.facebook.com/PSNRI or contact 401-467-6855