When:
2020-07-08T00:00:00-04:00
2020-07-09T00:00:00-04:00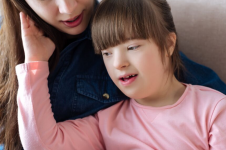 July 8th, 2020, with the Massachusetts' Down Syndrome. For single moms of children with Down syndrome.  This is an invitation only group.
* This group is part of the MDSC's Parents First Call.  Parents First Call provides opportunities to connect with others who have had the same experience to listen, share, answer questions, and provide valuable information.
* To support the community during COVID-19, the family support team is now actively supporting families virtually and has many online support groups now forming.
To request an invitation to this on-line event, contact Sarah Scullen at scullen@mdsc.org to learn more about this or any of the gatherings hosted by the MDSC.