When:
August 7, 2020 – September 4, 2020
all-day
2020-08-07T00:00:00-04:00
2020-09-05T00:00:00-04:00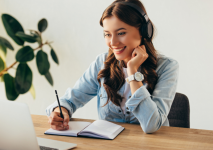 Webinars August 11th – September 8th, 2020, 7 p.m., with the MassPac at the Federation for Children with Special Needs in Massachusetts. Learn how to build and grow a successful SEPAC (Special Education Parent Advisory Counsel) at SEPAC Summer School.
* This series of zoom webinars will feature a 30 minute presentation on a topic and a sharing of resources about that topic.
* A 7:30 there will be breakout groups and conversation on that topic.
* They welcome new and seasoned SEPAC officers and members to share best practices.
* MassPAC at the Federation for Children with Special Needs is the statewide organization providing information, training, and networking opportunities to Massachusetts special education parent advisory councils (SEPACs) and the professionals who collaborate with them.
DATES Aug 11, 18, 25, 2020 07:00 PM
Sep 1, 8, 2020 07:00 PM
For more information on the Zoom link sign visit https://zoom.us/meeting/register/tJwpf-yrrD8qH9VrEUE67Lbk4bEQVDr0XKvD  or https://fcsn.org/masspac/home/sepac-summer-school/ or contact MassPAC Director Leslie M. Leslie at 617-399-8307 or masspac@fcsn.org.