When:
2019-07-06T00:00:00-04:00
2019-07-07T00:00:00-04:00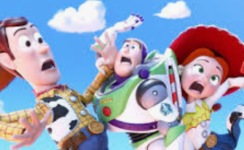 July 6th, 2019. Millbury, Randolph, Revere, Warwick, RI. The theaters will provide a sensory-sensitive environment by reducing the volume, keeping the lights remain dim throughout the movie, no trailers will play prior to the film, and all films will be presented in 2D.
* Guests may get up, move around, dance, cheer, clap, sing or otherwise engage with the movie presentation.
* Guests may bring fidgets, small blankets, or other items that will allow them to feel more comfortable.
** Tickets only available at the Box Office.
For more information visit the www.showcasecinemas.com/sensorysensitive Showcase Cinemas' Sensory Sensitive Page.