When:
2019-10-05T00:00:00-04:00
2019-10-06T00:00:00-04:00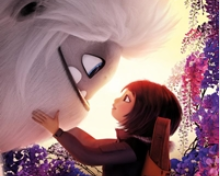 Central & Eastern Massachusetts locations. October 5th, 2019.  Showcase Cinemas will provide a sensory-sensitive environment, with adjustments to the auditorium. Designed for guests of any age who experience sensory processing issues, and their families and friends. Tickets required. Open to the public.
Accommodations include:
* Volume will be reduced and lights will remain dim throughout the movie.
* No trailers will play prior to the film.
* All films will be presented in 2D.
* Guests may get up, move around, dance, cheer, clap, sing or otherwise engage with the movie presentation.
* Guests may bring fidgets, small blankets, or other items that will allow them to feel more comfortable.
PLEASE CONFIRM WITH EACH HOST:
Massachusetts and Rhode Island locations.
Chestnut Hill Showcase SuperLux – Chestnut Hill
Dedham Showcase Cinema de Lux Legacy Place – Dedham
Foxboro Showcase Cinema de Lux Patriot Place – Foxboro
Lowell Showcase Cinema de Lux Lowell
Millbury Blackstone Valley 14: Cinema de Lux
North Attleboro Showcase Cinema de Lux North Attleboro
Randolph Showcase Cinema de Lux Randolph
Revere Showcase Cinema de Lux Revere
Seekonk Showcase Cinemas Seekonk Route 6
Woburn Showcase Cinemas Woburn
Worcester Showcase Cinemas Worcester North
For more information visit www.showcasecinemas.com/sensorysensitive  or  each theater for specific information.