When:
September 17, 2019 – October 29, 2019
all-day
2019-09-17T00:00:00-04:00
2019-10-30T00:00:00-04:00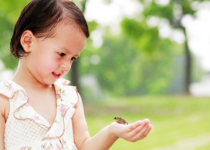 Conant Woods, Carlisle, MA, September 17th – October 29th, 2019. For ages 18 months up to age 12. The MinuteMan Arc is partnering with a local outdoor program for children with ability challenges and their typically developing peers, ages 18 months to 12 years old.
* This nature program incorporates the therapeutic benefits of being outdoors with a thorough understanding of child development and alternative education. It is an unstructured play experience that moves beyond rote learning and steps outside to experience nature's developmental and educational opportunities.
* Classes will be broken out into age groups:
Tiny Ones (ages 18 mos to age 3 with a caregiver),
Little Wild Ones (ages 4-7, a drop off program),
Programs for families and children ages 7-12.
Fees apply, registration is required to www.timbernook.com/provider/timbernook-middlesex-county/ Sherry Kenin
at 978-287-7878 or sherry.kenin@timbernook.com