When:
2019-04-07T00:00:00-04:00
2019-04-08T00:00:00-04:00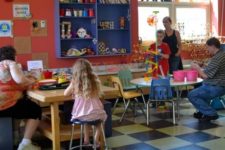 Dover, NH, first Sunday of each month until June 2019. Free admission to families raising children diagnosed with Autism Spectrum Disorders. Families can enjoy the museum in a safe, understanding environment, allowing parents to network with one another, families to discover new resources. This "Exploring Our Way" autism program will make special materials available for participants, including:
MAPPS™ (Museum Advance Planning Picture Stories)
Visual supports using PECS (Picture Exchange Communication System)
A Children's Museum of New Hampshire map and more.
Exploring Our Way visitors are welcome to stay and play when the Children's Museum of New Hampshire opens to the public at noon.
Children must be accompanied by an adult.
For more information visit www.childrens-museum.org/things-to-do/programs/autism  or contact Paula Rais at (603) 742-2002.