When:
2019-06-22T00:00:00-04:00
2019-06-23T00:00:00-04:00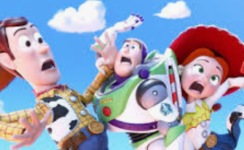 June 22nd, 2019, 10 a.m.. Cinemagic hosts sensory friendly movies at the Cinemagic Theaters in Sturbridge, MA, Hookset, Merrimac and  Portsmouth, NH, and Saco, South Portland, and Westbrook ME.
• Cinemagic & IMAX in Hooksett NH
• Cinemagic & IMAX in Saco ME
• Cinemagic Grand & Bistro at Clarks Pond
• Cinemagic in Merrimack NH
• Cinemagic in Sturbridge MA
• Cinemagic in Westbrook ME
• Cinemagic Stadium 10 in Portsmouth, NH
Sensory friendly movies are for children and adults with sensory issues who may need adjustments made to enhance their movie experience.
Fees apply.
** PLEASE CHECK EACH THEATER FOR TIMES AND CANCELLATIONS at the Cinemagic Sensory-Friendly Page.