When:
2019-07-25T00:00:00-04:00
2019-07-26T00:00:00-04:00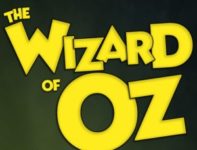 Bridgewater, July 25th, 2019. This accessible, family-friendly, sensory-friendly performance of The Wizard of Oz is designed to create a welcoming experience for families with children with autism or with other disabilities that create sensory sensitivities, or who experience PTSD or other trauma-based disabilities.
* Accommodations for this performance include:
Lower sound level, especially for startling or loud sounds
Lights remain on at a low level in the theater during the performance
A reduction of strobe lighting or lighting focused on the audience
Patrons are free to talk and leave their seats during the performance
Designated quiet areas within the theater
Space throughout the theater for standing and movement
A social story for the event – a written story with pictures and personalization options showing information about the social situation of visiting a theater to communicate behavioral expectations and prepare for a new experience and environment.
Fees apply, ticket and performance information can be viewed at The Family Performing Arts Center page http://familyperformingartscenter.com/nationalautism19/?fbclid=IwAR3uv5ocYHycF0DxsDDei-AuDP5BPNdQ8xpuuKYjEQvi9Vcn6fbPjlV23Dg or contact BoxOffice@bridgew.edu 508-531-1321