When:
2021-04-25T00:00:00-04:00
2021-04-26T00:00:00-04:00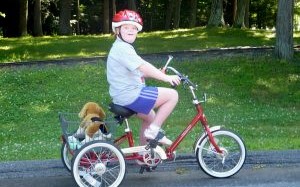 Springfield, April 25th, 2021, in person. Project RIDE stands for Recreation, Independence, Development and Equipment.
* Project RIDE provides special-needs children and young adults with modified tricycles and information about adaptive sports programs in Western Massachusetts.
* Project RIDE is a program of the Springfield Jewish Community Center.
* COVID-19 Protocols: This is NOT a mandatory event and due to the safety protocols that are in place at the J.
* There will be an option for the rider and family member or caregiver to take a ride around the J campus once the tune-up is complete. Signs will be posted.
Only 1 family member/care giver can attend the tuneup with the rider
Masks must be worn at all times
Complete the Springfield JCC COVID screening form prior to arrival (1 for the rider and 1 for the caregiver in attendance)
Agree to non-contact temperature check upon arrival
Please follow the signs in the Converse St. parking lot at the J
Stay in your car until the COVID screening form is complete and collected and the temperatures are recorded
Maintain 6 feet social distancing at all times
Fees apply, registration is required to  www.kehillah-sjcc.org/project-ride/  or contact (413) 739-4715 (ask for Project RIDE) or email tedwards@springfieldjcc.org