When:
September 26, 2019 – November 14, 2019
all-day
2019-09-26T00:00:00-04:00
2019-11-15T00:00:00-05:00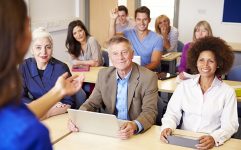 Boston, del 26 de septiembre al 14 de octubre de 2019. El Programa de Liderazgo para Padres Latinos (PLPL) es un programa de capacitacion intensiva de 40 horas. Los presentadores incluyen abogados, expertos en el area de educacion especial, lideres de la comunidad, personal de la Federación y un funcionario de Audiencias de la Oficina de Apelaciones de Educación Especial (Bureau of Special Education Appeals).
* Algunos de los temas que se tratarán son:
Derechos de Basicos en Educacion Especial
Disciplina y Suspensión
Explicación del Programa de Educación Individualizado (IEP, por sus siglas en inglés)
Introduccion la Planificación de la Transición y Evaluaciones
IDEA en Mass. Regulaciones en Educacion Especial
Mediacion y Solucion de Problemas (PRS) & BSEA
Evaluaciones Neuropsicológicas
Evaluaciones Educativas
Modelos Culturales
Trauma Infantil en la Escuela
Temas Importantes: Salud y Educacion Especial
Estar Organizado
Registrar a https://fcsn.org/ptic/parent-consultant-training/spanish or info@fcsn.org

The Federation for Children with Special Needs PCTI program is an intensive training program designed to give parents and professionals a solid foundation in special education laws, procedures, and related subjects. The training consists of 40-54 hours of classroom instruction.
Presenters include Federation staff, attorneys, and experts in the field of special education, representatives from the Department of Elementary and Secondary Education (DESE) and the Bureau of Special Education Appeals (BSEA), among others.
Some of the topics will include:
Basic Rights in Special Education
IDEA and MGL c 71B legislative history
Special Education advocacy and implementation of the law
Writing Measurable IEP Goals
Effective Progress and Hot Topics
Neuropsychological Evaluations
Academic Evaluations
Discipline and Suspension
Introduction to the Transition Planning Process
Transition Assessments
Section 504
Families and Culture
Effective Communication
Problem Resolution Service (PRS) Complaints
Mediation and BSEA Appeals
* Upon completion of the classroom component, students participate in an optional internship program.
* It is recommended that PCTI attendees have some familiarity with special education procedures.
* A list of free workshops presented by the Federation can be found here: https://fcsn.org/ptic/workshops/schedule.