When:
November 21, 2019
all-day
2019-11-21T00:00:00-05:00
2019-11-22T00:00:00-05:00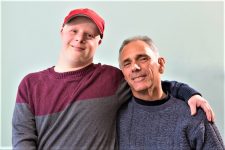 Waltham, MA, November 21st, 2019. Leo Sarkissian, Executive Director of The Arc of Massachusetts, will have a conversation about pressing issues facing people with intellectual and developmental disabilities and the family members and human service agencies who assist them. Topics will include
The future direction of human services in light of the workforce shortage crisis;
Advocacy priorities;
The state budget
The importance of social inclusion.
Learn what you can do to be an effective advocate so you can have an impact on the lives of people with disabilities statewide.
** Space is limited, so register by November 18th at www.arcmass.org/November  or contact Katrin Aback at aback@arcmass.org or 781-891-6270 x105 with questions.