When:
2017-10-12T00:00:00-04:00
2017-10-13T00:00:00-04:00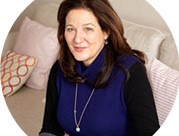 Worcester, October 12th, 2017. Free and open to the public. Peggy Stern is founder and CEO of Dyslexiaville, a TV show and multimedia resource about kids with dyslexia, whose entire crew is kids with dyslexia. The show focuses on social and emotional learning for children with dyslexia and attention issues, and succeeding in school and life. During her presentation, Peggy will share:
Clips of film work she's done, highlighting how she uses her visual/spatial strengths in this work
Tips for cultivating your child's strengths and how parents can help (or hinder!) that process
Real-life strategies for home and school that can help every kind of learner
About the speaker: Stern's own dyslexia led her to film making and animation at a young age. A graduate of Harvard University, her senior thesis film, STEPHANIE, was turned into a PBS documentary special.
Registration is required to www.bancroftschool.org/cf_forms/view.cfm?formID=262 or contact kmccuine@bancroftschool.org or 508-854-9247.    Held at the Bancroft School, Harrington Theatre in Worcester, MA.