When:
November 13, 2019
all-day
2019-11-13T00:00:00-05:00
2019-11-14T00:00:00-05:00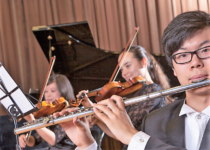 Waltham Public Library, Waltham, MA, November 13th, 2019. Free documentary screening of Orchestrating Change, a Film about the World's Only Orchestra for People Living with Mental Illness . This documentary tells the story of Me2/Orchestra, the world's only orchestra in the world created by and for people living with mental illness and those who support them. While preparing for a major concert, the musicians reveal what it is like to live with a mental illness and how the orchestra is changing their lives.
* Once Music Director, Ronald Braunstein's diagnosis was made public, his acclaimed international conducting career came to an end. He then created an orchestra for people "like me." The Me2/Orchestra, Inc., based in Boston, mission is to erase stigma one performance at a time.
* Stay for the Discussion and Meet the Filmmakers, the Me2/Orchestra Maestro and One or More of the Me2/Boston Musicians.
* The 90-minute film will be followed by a panel discussion and audience Q&A with the filmmakers, Margie Friedman and Barbara Multer-Wellin, Maestro Ronald Braunstein, Me2/Music Director, Caroline Whiddon, Me2/Executive Director, and one or more of the Me2/Boston musicians. Made possible by Massachusetts Humanities Council & Mass Cultural Council.
To RSVP or for more information visit the Waltham Public Library www.libraryinsight.com/calendar.asp?sm=1&jx=mp  or contact 781-314-3441.