When:
December 14, 2019
all-day
2019-12-14T00:00:00-05:00
2019-12-15T00:00:00-05:00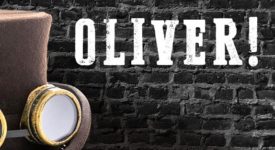 Watertown, MA, November 29th – December 22nd, 2019, 3 pm performance only. The family musical based on Charles Dickens' famous novel, Oliver! follows the life of a courageous orphan and a band of misfit children, fighting against seemingly hopeless circumstances. Appropriate for all generations of theatre-goers.
* Open Captioning is a general term used to describe text displayed simultaneously to live speech, dialogue, or
performance. Open captions do not require the user to have any special equipment for viewing the text and are always "open" to anyone. Captioning is intended to be an alternate form of accessibility for the Hard of
Hearing and Deaf in the United States, specifically many who do not use American Sign Language.
For ticket information and times visit www.newrep.org/productions/oliver/ or contact Mosesian Center for the Arts 617-923-8487, tickets@newrep.org.