When:
2017-12-08T00:00:00-05:00
2017-12-09T00:00:00-05:00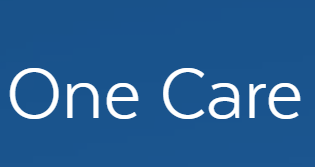 Boston, Springfield & Worcester, December 9th, 2017. For One Care members, their guardians, family members, PCAs or support staff. A statewide listening session sponsored by the One Care Implementation Council to hear directly from One Care members about their experience in One Care.
* About One Care:   MassHealth and Medicare have joined together with health plans in Massachusetts to offer One Care: MassHealth plus MedicareOne Care offers services that you can't get when your MassHealth and Medicare benefits are separate. With One Care, you have one plan, one card, and one person to coordinate your care.
* A Spanish translator will be available at each of the live locations (Boston, Worcester or Springfield).
Registration is REQUIRED to https://form.jotform.com/73065627838163   or for more information contact 617-886-8247 or  Donna.Kymalainen@umassmed.edu.
Jornada de conversación comunitaria para los miembros de One Care (CCA o Tufts Health Unify)
8 de diciembre de 2017, de 1:00 p.m a 3:00 p.m.
Si necesita un traductor de español en uno de los sitios (Boston, Worcester o Springfield), habrá uno disponible.
Por favor, elija a cuál de estos lugares prefiere asistir:
UMass Center @ One Beacon St. Boston
Health Policy Commission (HPC) 50 Milk St. Boston
Worcester Public Library
UMass Center @ Springfield
Tenga en cuenta que los comentarios hablados en esta reunión pueden hacerse públicos.