When:
2020-08-26T00:00:00-04:00
2020-08-27T00:00:00-04:00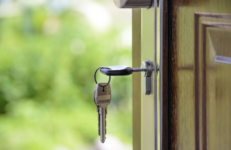 Worcester, August 26th, 2020, 11 a.m.  The Center for Living & Working Monthly Housing Workshop provides a brief overview of eligibility for subsidized/accessible housing, private housing, review of housing search, application process, and services offered by CLW.
* The Center for Living & Working is a non-profit independent living center, which takes its direction from persons with disabilities. They advocate to empower persons with disabilities to take active roles in their lives and in the community in which they live. They provide programs and services in order to maximize individual independence and opportunities
Space is limited.
For more information visit www.centerlw.org/events or contact Doris Figueroa at 508-755-1053 to reserve a seat.