When:
2019-03-16T00:00:00-04:00
2019-03-17T00:00:00-04:00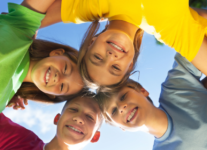 Millbury, Elmwood Street School, March 16th, 2019, 10 a.m. – 12 noon. Free. The Millbury Public schools special education department welcomes the public to annual Resource Fair for families of all ages and disabilities. Find vendors, resources, support programs and seasonal information for your family member. A continuously updated  detailed list or web link of the types of programs that will be attending this year can be found on the SEPAC website page. For more information, contact resourcefair@millburyschools.org or 508-887-6398 or visit the Millbury SEPAC page. 

A list of 2019 vendors include:

Camp Blanchard
Camp Hawkeye
Central Ma Pop Warner Challenger Cheerleading Program
Easter Seals MA
Brain Fit Academy Inc.
Calm Passion
The Happy Place
United Soccer of Auburn
Massachusetts Office on Disability, Client Assistance Program
Making Connections for Health and Wellness
Mass Match
Open Sky Community Services
Thrive Support & Advocacy
Center for Living & Working
Summit Behavioral Services Inc.
Adaptive Exercise