When:
February 11, 2021
all-day
2021-02-11T00:00:00-05:00
2021-02-12T00:00:00-05:00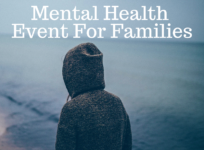 Webinar, February 3, 2021, 6:00 p.m., 2021, with the Parent Professional Advocacy League of Massachusetts. Free for Parent and Caregivers. PPal Parent Network Socials are a place where you can find and share resources, be a part of
informative workshops and brainstorm solutions to support your journey in raising a child with mental health needs.
TOPIC:
* Are you curious about medications that are used to treat symptoms of mental health diagnoses? Join in to learn more about these medications.
* Bring your questions. Providers are welcome.
* Guest Speaker: Dr. Ann Maloney is Board Certified in both Child and Adolescent Psychiatry and in General Psychiatry, and is affiliated with and on faculty at UMass School of Medicine in the Department of Psychiatry. Dr. Maloney has also have conducted multiple research projects on the creation and use of health apps and gaming technologies.
For the Zoom link or to RSVP, contact to Kathy or Ann at parentsupportgroup@ppal.net or 508-767 -9725.