When:
April 10, 2018 – April 11, 2018
all-day
2018-04-10T00:00:00-04:00
2018-04-12T00:00:00-04:00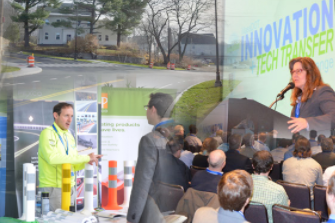 Worcester, April 10th – 11th, 2018.  The 2018 Innovation and Mobility Exchange conference will offer information about best practices and innovative approaches to improving mobility and access for seniors, people with disabilities, and low-income individuals in Massachusetts. Hosted by the Massachusetts Department of Transportation (MassDOT) and MassMobility.
* This year's conference will feature a plenary session on autonomous vehicles (driverless cars).
* Additional agenda topics include:
Engaging Healthcare Organizations as Partners in Community Transportation
Partnering with Transportation Network Companies to Increase Mobility for Seniors, People with Disabilities, and Low-Income Individuals
Addressing Community Transportation Needs in Rural Areas
Advocacy and Community Transportation
Creative Approaches to Funding Community Transportation
Engaging Employers as Partners in Community Transportation
Safe Driving for Seniors and People with Disabilities
Marketing Community Transportation Services
Mobility as a Service
Impacts of New Technology on Mobility
National perspectives from the National Center for Mobility Management
Attendees will also have access to many general conference sessions on emerging technologies and other innovations.
To register or for more information visit www.umasstransportationcenter.org/assnfe/ev.asp?ID=2889  or contact  This event will bring together transportation providers, agency staff, and other stakeholders to share information, gain skills and knowledge, and network with one another.
Scholarship Information – If the registration fee poses a hardship to you, apply for the Community Mobility Scholarship.
* Scholarship applications are due by March 6 at 5 PM.