When:
September 27, 2019
all-day
2019-09-27T00:00:00-04:00
2019-09-28T00:00:00-04:00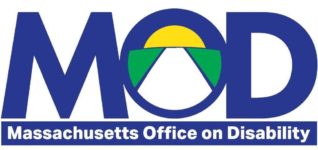 Boston Convention and Exhibition Center, September 27th, 2019, 8:30 a.m. – 12:30 p.m. Free and open to the public. The Massachusetts' Office on Disability's annual Summit is an opportunity to hear opinion leaders and agenda setters from the disability community. Speakers will include state officials, agency heads, senior staff of disability organizations, representatives from major employers in the Commonwealth, elected officials, and members of the disability community and their families. Topics will include:

Data on Disability and Challenges to Implementing the ADA for Municipalities in Massachusetts
ADA Enforcement as it Applies to Cities and Towns
 State Initiatives Impacting Local Communities
 Resources for Barrier Removal for Local Communities
 ADA Grant Success Stories
 Creative Uses of 22G Funds by Local Commission on Disabilities
 Tom Hopkins Disability Access Award
 Networking and Resource Tables
* Designed to bring together and inspire leaders, advocates and persons with disabilities by focusing on issues that impact the disability community.
* Registration is General Admission. Seating is limited and first-come first-serve.
To register or request accommodations contact www.mass.gov/event/2019-disability-summit-2019-09-27t083000-0400-2019-09-27t123000-0400  or mod-events@mass.gov or MOD's main number at 617-727-7440, extension 27318.